Download the Quantum Mobile Virtual Machine based on Ubuntu Linux with a collection of quantum simulation codes
This was published on December 14, 2017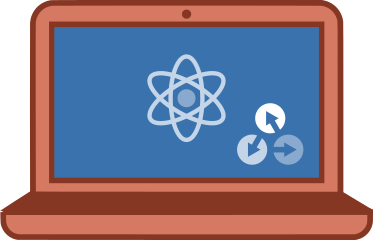 Quantum Mobile is a virtual machine based on Ubuntu Linux that comes with a collection of quantum simulation codes  (Quantum ESPRESSO, Yambo, Fleur, Siesta, cp2k).
All codes are set up and ready to be used through the AiiDA python framework for automated workflows and provenance tracking.
AiiDA is a flexible and scalable informatics' infrastructure to manage, preserve, and disseminate the simulations, data, and workflows of modern-day computational science.
All the instructions to download Quantum Mobile can be found here.
The first version of the Quantum Mobile Virtual Machine, supported by the NCCR MARVEL  and the MaX H2020 Centre of Excellence.
Technical details are available here.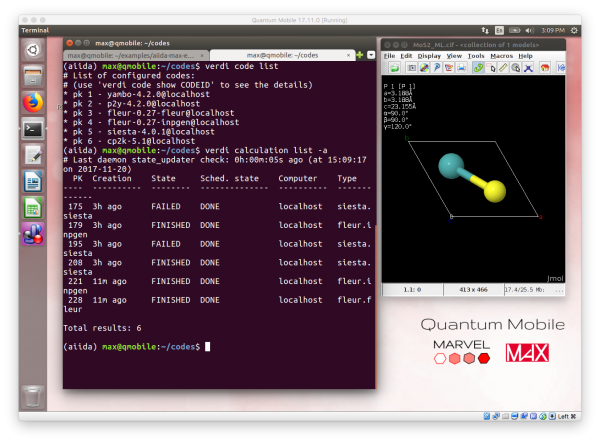 Stay in touch with the MARVEL project
Low-volume newsletters, targeted to the scientific and industrial communities.
Subscribe to our newsletter