MARVEL scientists join the 2023 edition of ASESMA in Kigali
This was published on June 13, 2023
Last modifications on July 18, 2023
by Nicola Nosengo, NCCR MARVEL

NCCR MARVEL participates in the 7th edition of ASESMA, the African School on Electronics Structure Methods and Applications, that is taking place in Kigali (Rwanda) from 12 to 23 June.
Held every two years, ASESMA is organized by the International Center for Theoretical Physics (ICTP) and consists in a series of lectures and hands-on tutorial sessions that aim to introduce young African researchers to the theory of electronic structure and other atomistic simulation methods, with an emphasis on the computational methods for practical calculations.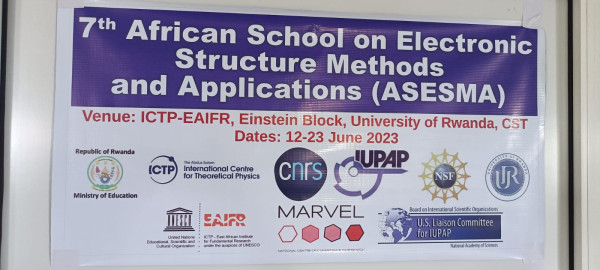 MARVEL has been supporting the initiative since the third edition in 2015, co-sponsoring it and providing lecturers and mentors. Current members Sara Bonella (CECAM deputy director group leader at EPFL) and Iurii Timrov (from Nicola Marzari's lab at EPFL), are among this year's speakers, as well as former member Alberto Carta (from Claude Ederer's group at ETH Zurich). Shobhana Narasimhan, Professor at the Jawaharlal Nehru Centre for Advanced Scientific Research in India and a member of the NCCR MARVEL review panel at SNSF, will also be present.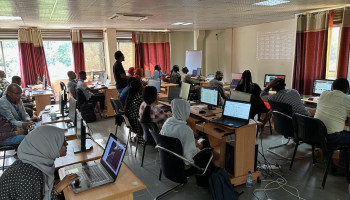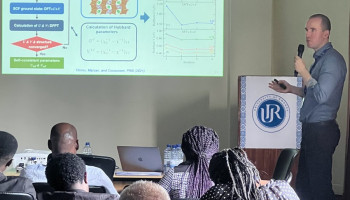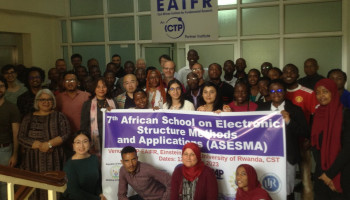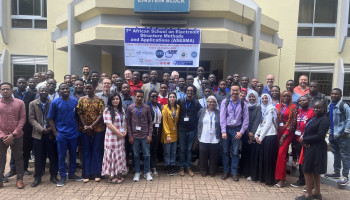 Pictures: Iurii Timrov, NCCR MARVEL

NCCR MARVEL also initiated another activity connected to the ASESMA School, and called ASESMANET (Atomistic Simulations, Electronic Structure, Computational Materials Science and Applications: the African Network). This network funds African researchers to visit other researchers or research groups in Africa for focused research collaboration for two months or more at a time and also support exchange of scientists between Africa and Europe for research collaborations and conference participation. In addition to MARVEL, it is now supported by Psi-k, CECAM and ICTP.


Stay in touch with the MARVEL project
Low-volume newsletters, targeted to the scientific and industrial communities.
Subscribe to our newsletter