Emiliana Fabbri
Group leader
+41 56 310 27 95
Emiliana Fabbri comes from "close to Rome" in Italy. That is, she is not from the capital itself but rather the surrounding area, so "not a city girl, who feels quite good in Switzerland." She did her undergraduate work at the University of Rome, Tor Vergata, starting off with Environmental Engineering but switching to Materials Science after realizing that her interest in the more fundamental side of the issues at stake made it difficult for her to fit in with the engineers. After completing her diploma, she stayed on at the university, but joined a different group to on materials for energy applications. After completing her PhD, which included a year at the University of Florida at Gainesville, she agreed to follow her supervisor to Tsukuba, the science city in Japan. She stayed there for three years as part of the World International Research Program, reveling in the opportunity to design and set up a new lab, supported by a big budget.  In 2012, she came to the Paul Scherrer Institute, where she is now senior researcher in the Electrocatalysis and Interfaces group. In MARVEL, she is a group leader in Design and Discovery Project 4 with an Agility Plus grant on "Search for MOF-based catalysts for the electrochemical splitting of water". Curious by nature, her hobbies are books, movies, traveling, meeting people…and, "of course," her job. She has also discovered a passion for gardening and the mountains since being in Switzerland.  
Interview by Carey Sargent, EPFL, NCCR MARVEL
The biggest challenge that woman scientists face is… 
I think it depends on the stage of the career and also on different cultures—this is valid for everyone, but for some aspects is more relevant for women). When I was in Japan, I did a lot of work to promote women in research. There are few women in research positions there, and for some people it took time before they trusted me. It was quite tough to get credibility.   
So for me, in the early stages, recognition was the most important aspect. Now I have two kids and am in a different phase of my life. If you want a career, as a woman, I think the answer depends on whether you have a family or not. I would say that having kids and promoting your career is the most difficult part of it—having kids and a career is really challenging. I would say first of all because support from the institutions is not great at the moment. It's very difficult to find information or understand how you need to organize. Listening to the experience of other mothers is actually the most helpful and I have suggested to PSI that they help create a network. That way, if you know other mothers who are working, you can get an idea of how the others are organized. When I got pregnant the first time, human resources asked me what my plan was when I was just three months along. I had no clue about what having a baby was like and they wanted to know what my plan was. Having the experience of other mothers and being able to discuss these kinds of things really helps because you are less scared.  
Also, we need to get used to the idea that there are women at work and that these women get pregnant…when I had a belly, everyone was looking at me like "oh, I can't talk to you, I can't approach you" and I was like yes, I can still talk and think. This has changed a bit though—I feel that in my group, during my second pregnancy, everything was different. They knew then that I could still work and think about problems, that I was not a crazy woman in my own world. So, I have seen a difference. And since then we've had a postdoc who became pregnant and a PhD student and so there are even more examples of women having babies on the job.  We need to accept them, to help with organization, also so people know what you have to do. For example, I'm working in a chemistry lab and some experiments are dangerous, both when you're pregnant and when you're breastfeeding, and so it's a long time, maybe two years. We've organized things in a way that anyone doing an experiment that might be dangerous for the baby puts a sign outside. Like that, I was aware and would not go in there. Entering the lab, I felt safe, because I knew that people were taking care and were respectful of my condition. I think the issue is that people need to start thinking that women can get pregnant, but still work… and it's just part of the job.  
My partner has the same job as I do and we share taking care of the kids 50/50. This is reasonable, but I have to say that in the first year the babies mostly need the Mom because we breastfeed—this is just a fact. I know that in Switzerland there is a law that allows women to breastfeed during working hours and this sort of thing needs to enter into the mentality because otherwise, women just give up. If you don't have a permanent position, it's just so difficult to come back, and that's the main problem. All of this has to be made easier. I mean for instance, with breastfeeding, having the possibility to have the baby at the "Kita" gives women a chance to really feel satisfied as a mother and as an employee. Otherwise, if you think "okay, I'm not doing enough for my baby," it won't work, you give up the job. I have a tenured position in Switzerland and for me it was easier because I didn't need to think about finding another job. But having baby during the end of a postdoc contract is quite hard because it might be difficult to reconcile a new life situation (and all the flexibility needed) with a new job in the postdoc stage…that's when I lost most of my female students. 

I chose a scientific career because…
I started with environmental engineering because I wanted to do something good for the climate. I have always loved issues related to energy and climate change.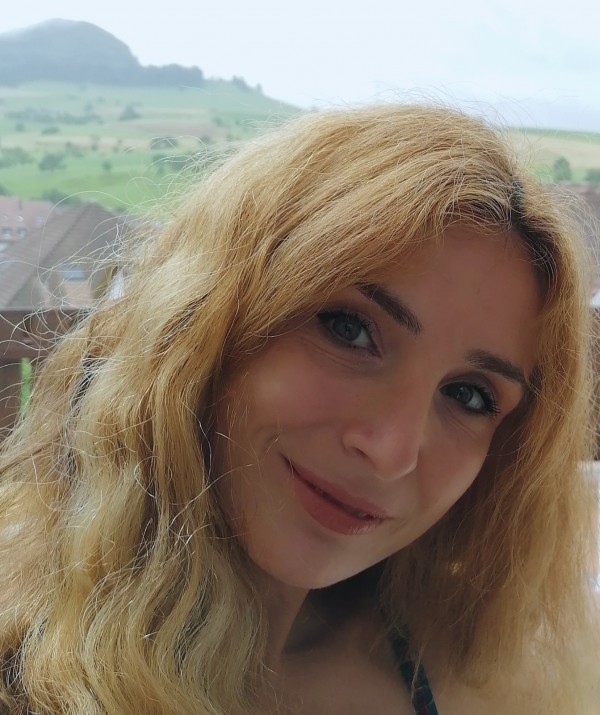 If I weren't a scientist, I would be…
I liked philosophical studies more when I was in high school and if I had to choose my favorite topic it would have been philosophy. My teacher told me look, at this time not a lot of people are listening to philosophers, but if you become a good scientist then maybe you can do something to improve or make a contribution to society. And that's why I decided to go into environmental and energy studies. It's very technical, but I was also good in technical subjects like mathematics and physics and chemistry and I wanted to be able to do something immediately. I would have wanted to become a philosopher to change the world, but I found that by becoming a scientist I could maybe do this a bit faster.   

I'm most excited about working with MARVEL because…
It is a fantastic network for getting to know other enthusiastic scientists from different fields and backgrounds! I think that good collaboration is the most important ingredient in every good scientific study. MARVEL offers the great opportunity of connecting experimental and theoretical studies… I think this is simply great!