European Researchers' Night 2020
Nov 27, 2020, from 16:00 until 23:45, Online
Click on the image below for more details on the event.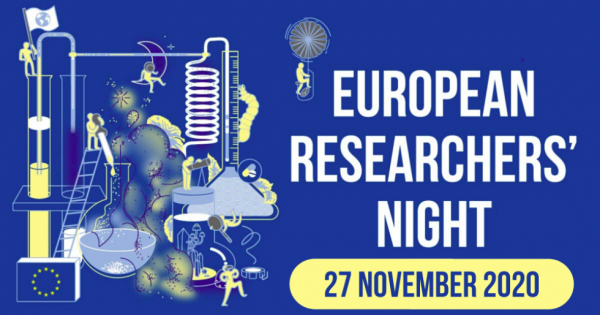 This year is different, and engaging in person is rarely possible. But a crisis is also an opportunity, and this could give you the chance to go and peruse the educational and scientific materials we have created, while sipping some warm coffee, tea, chai, rooibos, or mate: our MARVEL Distinguished Lectures, the CECAM-MARVEL Classics in molecular and materials modeling, and the CECAM-MARVEL Mary Ann Mansigh conversations. 

You can find them all here, on the Learn section of the Materials Cloud:
https://www.materialscloud.org/learn/sections/Btmngu/marvel-events

And if you just want all of this in 3 minutes, here is our MARVEL movie:
https://nccr-marvel.ch/publications/marvel-movies
Stay in touch with the MARVEL project
Low-volume newsletters, targeted to the scientific and industrial communities.
Subscribe to our newsletter