Negotiation workshop for women in science — professors & scientists — ETHZ
Oct 12, 2015, from 10:00 until 17:30, ETHZ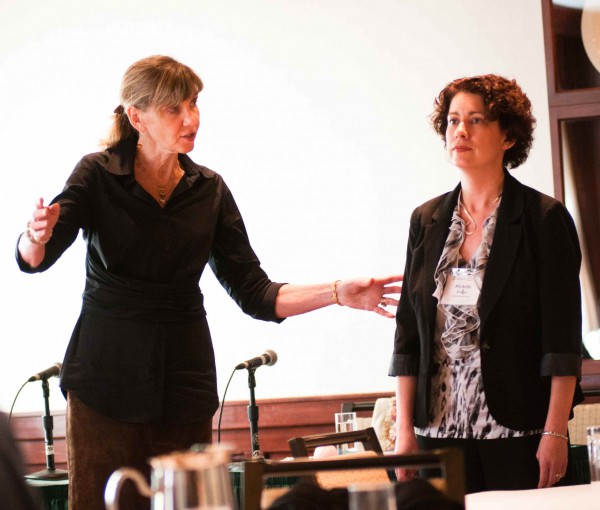 Participants will be introduced to techniques synthesized from both theater and leadership training to help them be more effective.  They will learn how to articulate a clear purpose, land their message, be heard, enhance personal presence, manage hot moments, and think strategically about alliances and tactics. 
Participants are asked to bring examples of challenging negotiations or meetings, either from the past or upcoming. These moments will be examined in the workshop through the use of role-plays.  The replay of scenarios with personalized coaching creates a highly interactive and personal learning of the wide range of tactics available.  Participants will leave with a superior sense of how to think strategically about their professional opportunities – and act with success.
The workshop is open to all professors and senior researchers with a long term position in the Swiss Universities and research institutions.
The price is CHF 450 for one day. For members of NCCRs MARVEL, QSIT - Quantum Science and Technology, Digital Fabrication, Synapsy, Kidney - control of homeostasis, MUST, RNA & Disease, SwissMAP, Bio-Inspired Materials, and PlanetS, the costs are covered by the respective NCCR. This is also the case for the members of the SCCER-FURIES.
Registrations are closed.
For more information, please contact Lidia Favre-Quattropani.
An indicative agenda of the workshop can be found here.
Stay in touch with the MARVEL project
Low-volume newsletters, targeted to the scientific and industrial communities.
Subscribe to our newsletter