MARVEL Communication open mic session
Oct 03, 2023, from 14:00 until 15:00, Online + Coviz2 (MED 2 1124) EPFL
SNSF expects a clear communication strategy and implementation This includes giving maximum visibility to the work produced within MARVEL. We are very happy to introduce a new communication officer, who is overseeing all these aspects.
The session will be held online, with possibility to join in person at EPFL. 
Nicola Nosengo has joined MARVEL in mid-April 2023 with an activity rate of 20%. He organizes news coverage, follows with the social networks and writes highlights and feature stories about the NCCR's research actuality. He is normally based in Milan but will be at EPFL regularly, including on 3-4 October. 
The open-mic session will allow MARVEL members to be informed about the editorial schedule and the way news coverage is planned and prepared; to discuss upcoming studies, events and activities that would be suitable for coverage; to raise any issue or relevance for communication. 
We will also take the opportunity to remind attendees how open data and open access work.
Zoom link:
https://epfl.zoom.us/j/69188533316?pwd=bDI3QlpibWZ0cXI0MzEwd2dmMlViUT09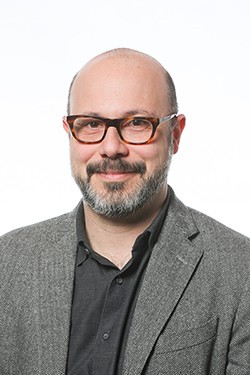 Stay in touch with the MARVEL project
Low-volume newsletters, targeted to the scientific and industrial communities.
Subscribe to our newsletter