Nicola Marzari Receives IBM Faculty Award for Curated Datasets on Demand
This was published on December 19, 2018
The IBM Faculty Awards is a competitive worldwide program intended to foster collaboration between researchers at leading universities around the globe and those in IBM research, development and services organizations. The award promotes and recognizes curriculum innovation stimulating growth in disciplines and geographies that are strategic to IBM.
The awarded funding is distributed to work on computational design and the discovery of novel materials, in particular for the exploitation of IBM technologies harvesting both the scientific literature and open-access repositories to train AI models with the purpose of rapidly identifying emerging novel materials. The project developed by Marzari's group (http://aiida.net) will link open-source solutions with proprietary IBM technologies to flag any material that is the subject of recent studies, according to pre-defined keywords such as superconductivity or thermoelectricity, and proceed automatically to the calculation of the relevant quantities, highlighting any outliers worthy of further study and experimental characterization.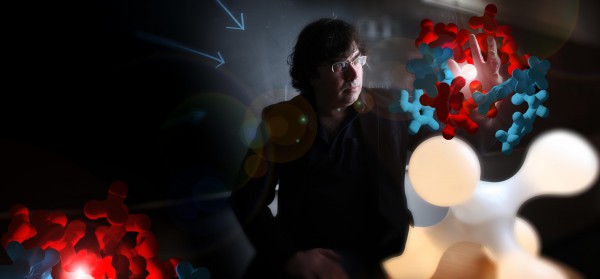 "We have now the capability to calculate key material properties on demand without human intervention – so, doing this for any novel material that appears in the scientific chatter, and flagging anything promising for further study is a natural next step," Marzari said.
Marzari has a "Laurea" degree in Physics from the University of Trieste (1992), and a PhD in physics from the University of Cambridge (1996). He moved to the US as a National Science Foundation postdoctoral fellow (Rutgers University, 1996-98), and then as a research scientist first at the Naval Research Laboratory (1998-99) and later at Princeton University (1999-01). In 2001, he was named assistant professor in computational material science at the Massachusetts Institute of Technology, where he was promoted to associate professor in 2005, and named Toyota Chair of Materials Engineering in 2009. After 10 years at MIT, Nicola Marzari joined the University of Oxford, as its first Statutory (University) Professor of Materials Modelling, and as Director of the Materials Modeling Laboratory. He joined EPFL in 2011.
IBM Faculty Awards are cash awards granted annually. The current maximum award to any one recipient is 40,000 USD per year. The awards are not contracts, and no intellectual property rights are required as part of the award. IBM strongly encourages all work to be made available in the public domain.
More information on the IBM Faculty Awards can be found here. 
Learn more about Marzari and his work at MARVEL here.
More information about the work being done at THEOS is available here. 
Stay in touch with the MARVEL project
Low-volume newsletters, targeted to the scientific and industrial communities.
Subscribe to our newsletter