Sauradeep Majumdar wins the FameLab International 2020 competition
This was published on December 15, 2020
A global initiative to seek and support emerging talent in science communication has culminated in Switzerland-based researcher Sauradeep Majumdar being crowned FameLab International 2020 Champion.
Sauradeep, a 27-year-old doctoral researcher from the Laboratory of Molecular Simulation (LSMO) of EPFL is involved in MARVEL's Design and Discovery 4 project led by Berend Smit. He beat off strong competition from 19 scientists in the semi-final heats and final to secure the top spot in FameLab International 2020.
In his winning talk, Sauradeep explained how scientists are working to combat climate change by making new materials that can attract and capture carbon dioxide molecules.
He said: 'We can design a roadmap to search for the best materials for carbon capture so that industries can put these materials into practice and together we can all contribute towards making our planet a safer place for our future generations.'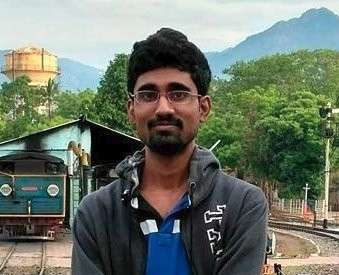 Sauradeep's talk impressed the trio of judges Roma Agrawal, Jon Chase and Eduardo Sáenz de Cabezón who rated each presentation on the 'three Cs': content and clarity and charisma. Commenting on Sauradeep's talk, Eduardo Sáenz de Cabezón said: 'Everyone was engaged with his talk, and we learnt a lot! Sauradeep gave us science, fun - and hope!'
While FameLab national representatives usually compete for the international title at Cheltenham Science Festival, this year the contestants swapped the festival stage for a virtual platform as FameLab adapted to a new online format in response to the pandemic. 
The science communication YouTube shows have proven to be a hit with global audiences, with thousands of viewers from 75 countries tuning in the streamed events and voting for their favourite talks.

Indian-born Sauradeep's victory marks the second time a Swiss representative has taken the FameLab International global champion title, and continues the phenomenon of representatives for Switzerland originally hailing from another country – a pattern that has occurred since Switzerland first competed in FameLab in 2012.
You can watch the FameLab International shows including the International Final  on the FameLab YouTube channel 
Stay in touch with the MARVEL project
Low-volume newsletters, targeted to the scientific and industrial communities.
Subscribe to our newsletter