SNSF awards NCCR MARVEL a third tranche of 12.33 Million CHF
This was published on March 30, 2022
For the distribution of funds, the SNSF Research Council decided to rank all NCCRs into three tiers based on cross-NCCR assessment results. We are delighted that MARVEL was ranked in the top tier and so will receive a bonus of 1.53 MCHF in addition to its regular budget of 10.8 MCHF. This brings the overall funding for the entire project from 2014-26 to 48.33 MCHF from the SNSF alone.
In its report, the SNSF Research Council praised MARVEL's scientific excellence and added value, saying that "in comparison to the other NCCRs, the expected additional scientific impact during phase III is particularly high for MARVEL."
The review panel was also congratulatory: it "considers that the NCCR MARVEL has been a huge success and that the team should be congratulated for their remarkable achievements in terms of scientific advances, but also on the collaborative nature of the project at large." They further note that the "proposal for phase III is clear, coherent, with excellent attention to details. The future plans clearly build on the elements of the NCCR which are expected to have the most long-term impact."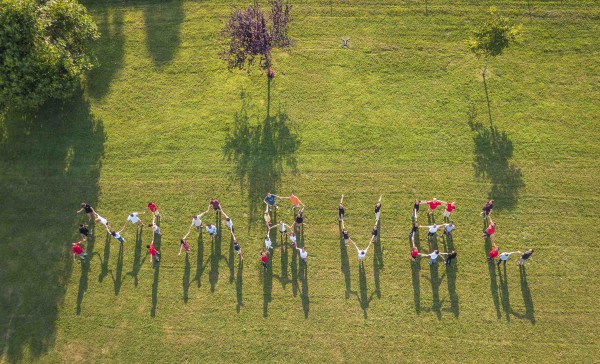 The choice to put a strong emphasis on developing and embedding computational infrastructure in the Swiss scientific landscape, with the continued emphasis on materials discovery, was applauded. The review panel was also impressed and enthusiastic regarding the creation of a new "Scientific computing, theory and data division" at PSI. 
In phase III, MARVEL will be reconfigured into the four pillars of Design and Discovery of Novel Materials; Machine Learning Platform for Molecules and Materials; Digital Infrastructure of Open Simulations and Data; Long-term Integration in the Swiss Scientific Landscape as well as a bonus project on Leveraging Quantum Computers and Algorithms for Materials Discovery.
Phase III will also incorporate continued support projects for Advanced Simulation Methods, Agility Plus grants for junior researchers as well as funding for the two new tenure-track assistant professors at EPFL and the University of Fribourg. MARVEL will also continue its very successful INSPIRE fellowships for women master students as well as broad engagement in the four management areas of knowledge and technology transfer, education and training, equal opportunities and communication.
Stay in touch with the MARVEL project
Low-volume newsletters, targeted to the scientific and industrial communities.
Subscribe to our newsletter