The inventor 2.0: the evolution from the stone age to new materials
This was published on September 21, 2018

Stone, iron, bronze, plastic, silicon ... 
It is no coincidence that our history takes its name from the materials that have distinguished the various eras: in the course of human history the use of new and different materials has in fact allowed the evolution of our civilization, and more and more is changing our life. 
But if in the past the discovery of new materials was the result of long, complicated and often unsuccessful experiments, today things have changed a lot and we are going through very different ways that go through computer simulations, thanks to quantum physics and Big Data. 
This is what is done at EPFL at the Laboratory for Theory and Simulation of Materials, - in the center of Computational Design and Discovery of Novel Materials (MARVEL). The journal Nature Nanotechnology has just dedicated the cover to its director Nicola Marzari, who recently discovered two thousand new two-dimensional materials. What materials? What applications do they already have or will have and in which areas? And even before, how are new materials invented today? Marzari himself, a physicist, expert in computational science, responds to these and other questions, but he still carries within himself the passion of the child who wanted to become a cook, and who dreams of discovering the material that will address the energy problem. 
Listen to the interview (in Italian) here.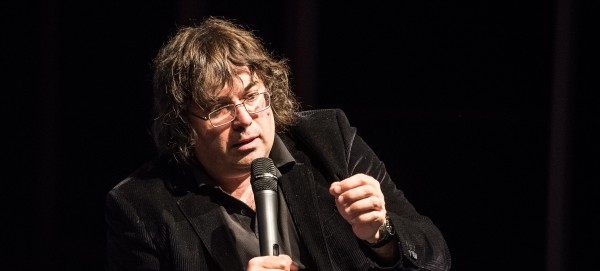 Text: Clara Caverzasio, Rete Due.
Translation: Carey Sargent.
Stay in touch with the MARVEL project
Low-volume newsletters, targeted to the scientific and industrial communities.
Subscribe to our newsletter