Alexey Soluyanov's research will continue to inspire MARVEL community
This was published on November 7, 2019
The following text is based on the translation of an obituary published by the University of Zurich in the Neue Zürcher Zeitung newspaper. The original text, in German, can be found here.
Alexey Soluyanov was a leading international expert in theoretical solid-state physics. He made fundamental, groundbreaking contributions in the field of topological materials and his work led to a deeper understanding of band theory in crystalline materials. In addition to this fundamental work, he predicted several new classes of half-metals, which have since been confirmed experimentally.  He also developed various software packages that simplify the discovery of exotic new quantum materials.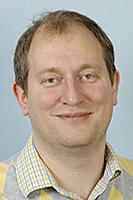 Alexey Soluyanov studied Physics at the University of St. Petersburg, Russia before moving on to do a PhD at Rutgers University in the U.S. He then moved to ETH Zurich, where, already early in his career, he looked after a number of very successful doctoral theses. Since 2018 he had led his own research group at the Physics Institute at the University of Zurich as a Swiss National Science Foundation professor.
With keen perception and outstanding physical intuition, Alexey Soluyanov made a significant contribution to research into topological materials. His work in general will have continue to have an impact long after his passing. We will all remember him with great gratitude.     

Stay in touch with the MARVEL project
Low-volume newsletters, targeted to the scientific and industrial communities.
Subscribe to our newsletter