New portraits added to the "Women in Materials" artwork at EPFL
This was published on May 5, 2023
by Nicola Nosengo, NCCR MARVEL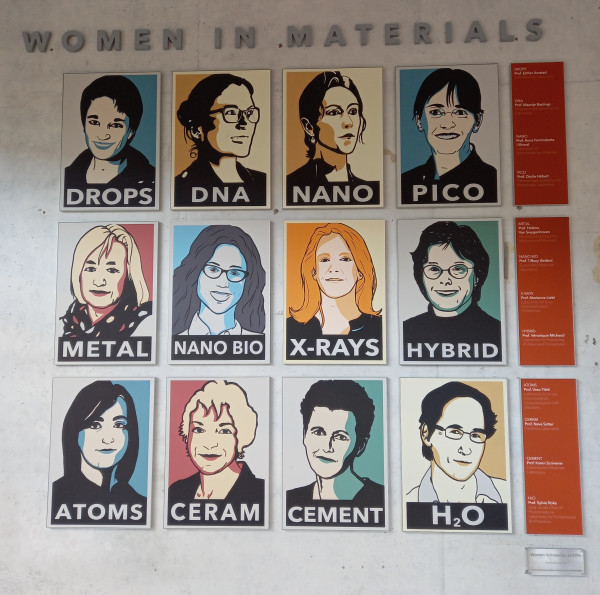 The artwork presents female EPFL professors active in the field of materials science, depicted in a style reminiscent of 1960s posters, with a single word (or, in one case, formula) representing their main research focus. The goal is to celebrate their contributions while at the same time providing role models for young students in the field.

The project subsequently inspired  the series Female Leadership in Science, created by EPFL for its 50th anniversary in 2019, and based on the same concept and visual style. 
The new version of the artwork adds the  portraits of the recently-appointed Professor Marianne Liebi and Professor Tiffany Abitbol, now displayed together with those of Professor Esther Amstad, Professor Maartje Bastings, Professor Anna Fontcuberta i Morral, Professor Cécile Hébert, Professor Véronique Michaud, Professor Sylvie Roke, Professor Karen Scrivener, Professor Emeritus Nava Setter, Professor Vasiliki Tileli and Professor Helena van Swygenhoven. 
Stay in touch with the MARVEL project
Low-volume newsletters, targeted to the scientific and industrial communities.
Subscribe to our newsletter