Interview by Carey Sargent, EPFL, NCCR MARVEL, October 2020

The biggest challenge that woman scientists face is…
I had always heard about the difficulties associated with "being a scientist" and "being a woman", but during my PhD and early postdoc time I was not paying attention to it at all. I felt everything was the same for me and my male colleagues. And I think it was.
The first time I started thinking seriously about that was when, as a postdoc at UNIGE, I got a grant sponsored by the Equality Commission that was exempting me (as a women) from teaching during a semester, so I could focus on research. One can imagine the comments of some male colleagues: "What happens, that because you are a woman, you cannot do everything?!". And then I realized "Look, if this type of grant exists, it is because there is a problem here".
So far, the biggest challenge I have faced is combining a scientific career and family. Science does not stop during the first years of our kids, and it is often very difficult (or impossible) to say no, especially at the beginning of our independent careers. I had the interview of the SNF-Professorship when my first son was only 2 months old, and I had to go to Bern with my mother in-law! Not to speak of the number of conferences where I travelled together with the babysitter or the many others where the milk pump was my closest companion. I am currently on maternity leave again, and in this complex COVID time, it seems that Zoom is making everything a bit easier, at least in terms of mobility.
Being a women doing science is difficult, but possibly even more so when your partner is also working in science. Obtaining two positions not far away from each other can be extremely difficult, the so-called two-body problem. Before the pandemic, my partner used to travel back and forth from Barcelona to Zurich every week!
I believe that things will change as more women reach higher leading positions in science (and also in other domains) and we also speak more openly about the issues that we are really facing. Very often, we just discuss these challenges among women. Whereas some issues are common to women in general, others are more specific to Switzerland and these are probably the ones we could try to solve faster (i.e. kita/crèche places and prices, etc.)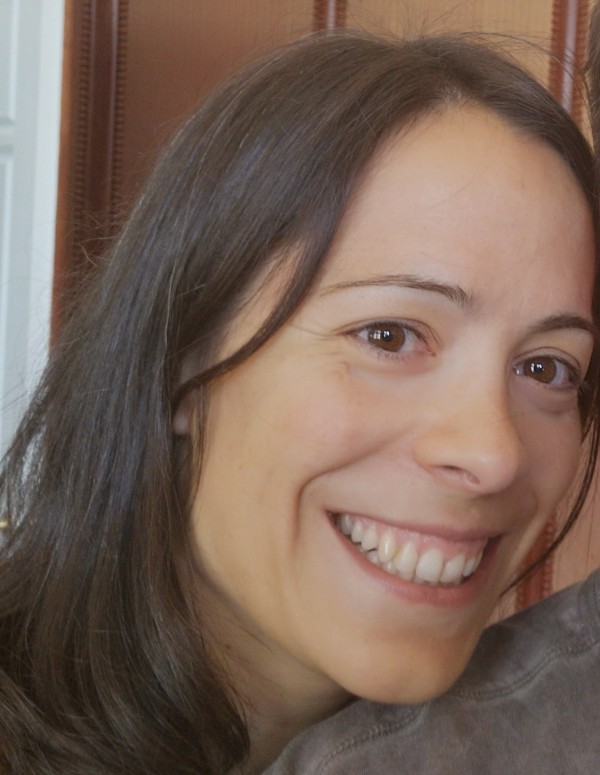 I chose a scientific career because …
I had always been attracted to the idea of being a scientist, though I was probably always wondering how far I could go with that. For me, the hardest choice was deciding between studying Physics and Chemistry at the university -  I was really hesitating till the day before starting at the university, but not any more :)  
If I were not a scientist, I would be…
Not sure… maybe a medical doctor or an architect. 
My most exciting MARVEL discovery to date has been…
I have just recently joined MARVEL, so the most exciting discovery is still waiting for me!
My top two papers are...
One is my first article as postdoc in Geneva, a work in Nature Materials from 2012 [M. Gibert, P. Zubko, R. Scherwitzl, J. Íñiguez, and J.-M. Triscone, "Exchange bias in LaNiO3–LaMnO3 superlattices", Nature Materials 11, 195 (2012)]. In this paper, we reported the surprising finding of exchange bias in a system a priori not prone to display such behavior. The reason behind this observation was the emergence of antiferromagnetism in an otherwise paramagnetic material. This was possible through the careful growth of atomically controlled oxide superlattices where it takes place a rich variety of interface driven-phenomena. This unexpected result was another beautiful example of the potential of oxide interface physics to engineer novel functionalities. 
My second favorite one would be a study we published in Advanced Materials [M. Gibert, T. Puig, X. Obradors, A. Benedetti, F. Sandiumenge, R. Hühne, "Self‐Organization of Heteroepitaxial CeO2 Nanodots Grown from Chemical Solutions", Advanced Materials 19, 3937 (2007)]. That was one of the first papers published during my PhD. Here we reported the growth of self-organized oxide nanostructures from chemical solutions. I have always found amazing how one could prepare templates with self-organized oxide nanodots simply spinning a chemical solution on a substrate, heating the system in a controlled environment and letting it reach his minimum energy state. Despite many people do not know, this research was the core topic of my PhD work.